From Scrappy to Self-Made
An International Franchisee of the Year delivers a proven method for entrepreneurial success based on his remarkable story of going from Ethiopian refugee to multi-millionaire
Former Ethiopian refugee Yonas Hagos shares his amazing story about his plight in Ethiopia, his emigration to the U.S., and the business journey he took to become the owner of dozens of restaurant franchises.
From Scrappy to Self-Made describes how Hagos beat all the odds to become the owner of more than four dozen restaurant franchises that have earned him $10 million, and counting. He owns and operates more than 50 restaurants, including Arby's, Nothing Bundt Cakes, and multiple outlets of Smoothie King (32 locations), Dunkin' Donuts (9 locations)―and coming soon, Kaia Tapas and Beach Life.
A tale of entrepreneurship focusing on the roadblocks aspirational business owners most commonly encounter, this how-to, self-help guide provides gripping personal stories and feet-on-the street advice. Hagos covers his assimilation into a different culture while delving into every single aspect of what it takes to launch a successful business, to fail at running one, to learn from mistakes, and to move on to sustained success.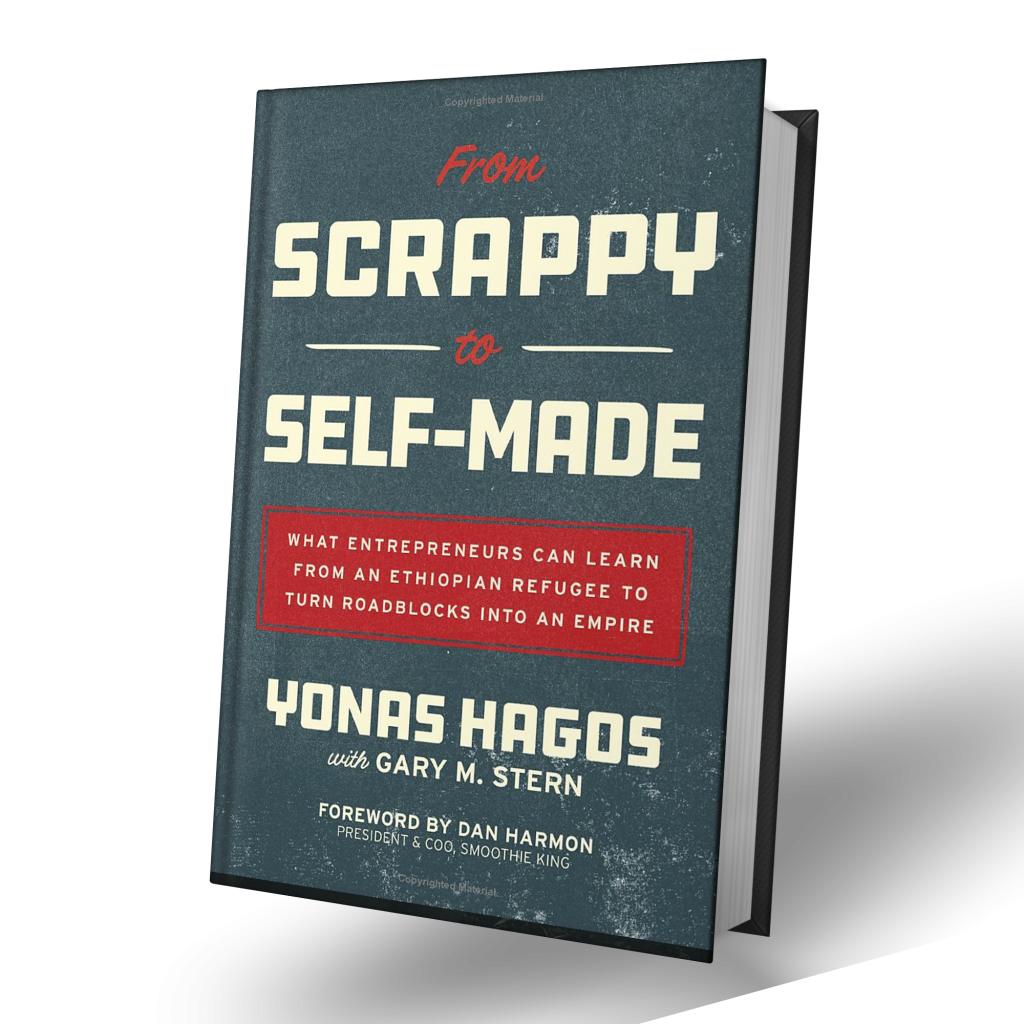 Yonas Hagos went from being an Ethiopian refugee to a Purple Heart-winning U.S. solider to an owner of 47 major restaurant franchises. He is an International Franchise Association's Franchisee of the Year. Today, his worth is estimated at $10 million. Hagos has been profiled in Forbes.com, on PBS, and many other publications, and he was profiled alongside Colin Powell in a cover story in Parade magazine.